Program
Jéliote, Rameau's haute-contre
Jéliote, Rameau's haute-contre represents part two of Reinoud Van Mechelen's haute-contre trilogy, in association with the CMBV, AMUZ and the Alpha record label.
Heading A Nocte Temporis, the Belgian tenor Reinoud Van Mechelen continues his haute-contre trilogy with the cooperation of the CMBV, AMUZ and the Alpha record label. The second part in 2021 focuses on Rameau's celebrated singer Pierre Jéliote, probably the most illustrious haute-contre ever. Rameau composed a vast amount of music for Jéliote, who not only sang divinely but also played the guitar and cello and even composed! As a tribute to this man from the provinces who was born in 1713 and died at the age of 84, there features a selection of arias by Rameau (from Hippolyte et Aricie, Les Fêtes d'Hébé, Platée, Castor et Pollux and Les Boréades) as well as works by Dauvergne, Colin de Blamont, Mondonville, Rebel, Francœur, Berton and La Borde (some are relatively well-known but others are rarely performed today). A vocal feast served from heart of French opera during the reign of Louis XV.
---
Record - Jéliote, haute-contre de Rameau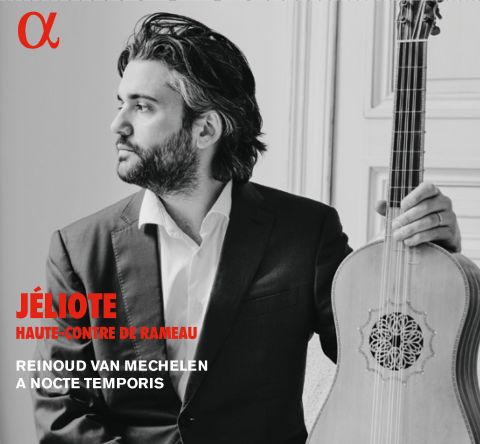 Reinoud Van Mechelen, haute-contre & artistic director, A Nocte Temporis
Alpha 753 - Released 10th September 2021
Famous arias by Rameau, Dauvergne, Colin de Blamont, Mondonville, et al.
In the wake of a first record dedicated to Lully's favourite singer Dumesny, Reinoud Van Mechelen and his ensemble A Nocte Temporis continue their haute-contre trilogy in conjunction with the CMBV, this time featuring Rameau's favourite singer Pierre de Jéliote.